Shakespeare has served the tunneling industry sector for many years, working on numerous UK infrastructure projects for the London Underground system.
Tunnel Liners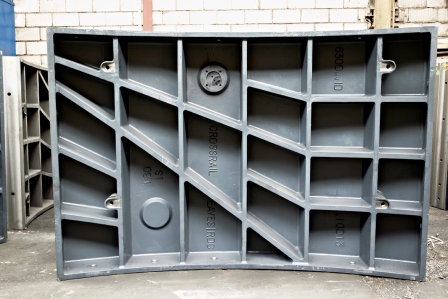 The two main types of materials used in the construction of tunnel liners are cast iron and concrete.
Concrete tends to be cheaper but technically inferior to Cast Iron or SGI as concrete is inherently more brittle and less forgiving in stressed situations.
As SGI tunnel liners are stronger in a like for like cross section they are ideal for situations such as the London Underground Tunnel infrastructure as space is restricted and crossing tunnels are in very close proximity to each other.
Shakespeare is a specialist in the supply of cast SGI tunnel linings and have supplied Tunnel Liners for many of the major UK tunnelling projects.