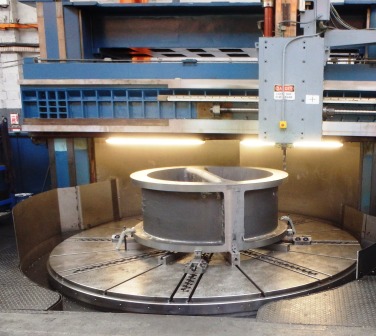 Shakespeare can provide a one-stop-shop, turnkey product supply service, from material formation and casting supply to 3, 4 & 5 axis CNC machining and assembly.
We can supply products including;
up to 30 tonnes in Grey Iron and S.G.Iron and
up to 6 tonnes in Alloyed irons and steels.
In addition we can 3, 4 & 5 Axis CNC machine castings and safely handle large and heavy products and assemblies up to 100 tonnes.
This turnkey manufacturing service is particularly advantageous for supplying large, accurate valve components for the fluid processing industry sector, as shown to the right. For further information regarding our turnkey supply solutions, please contact us.